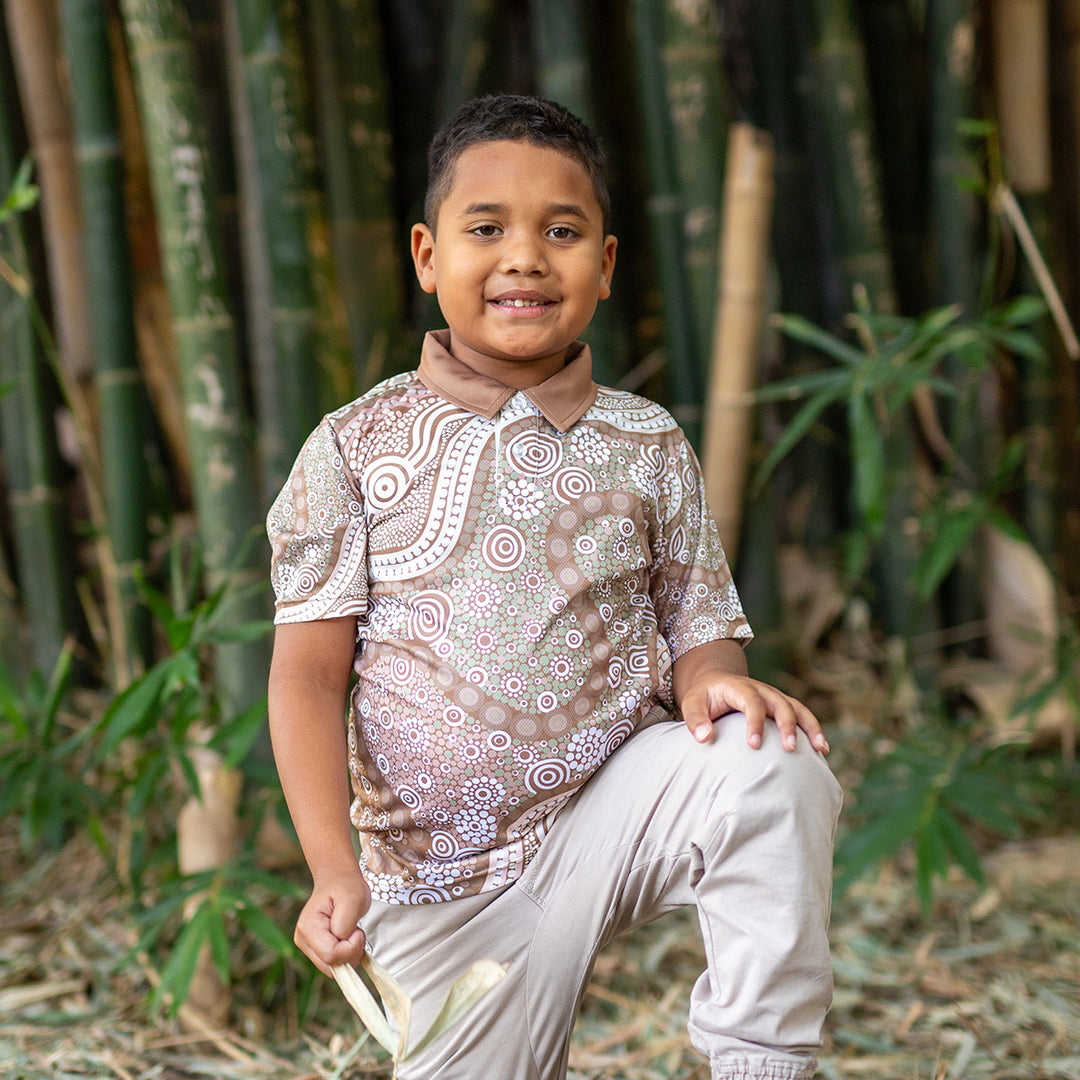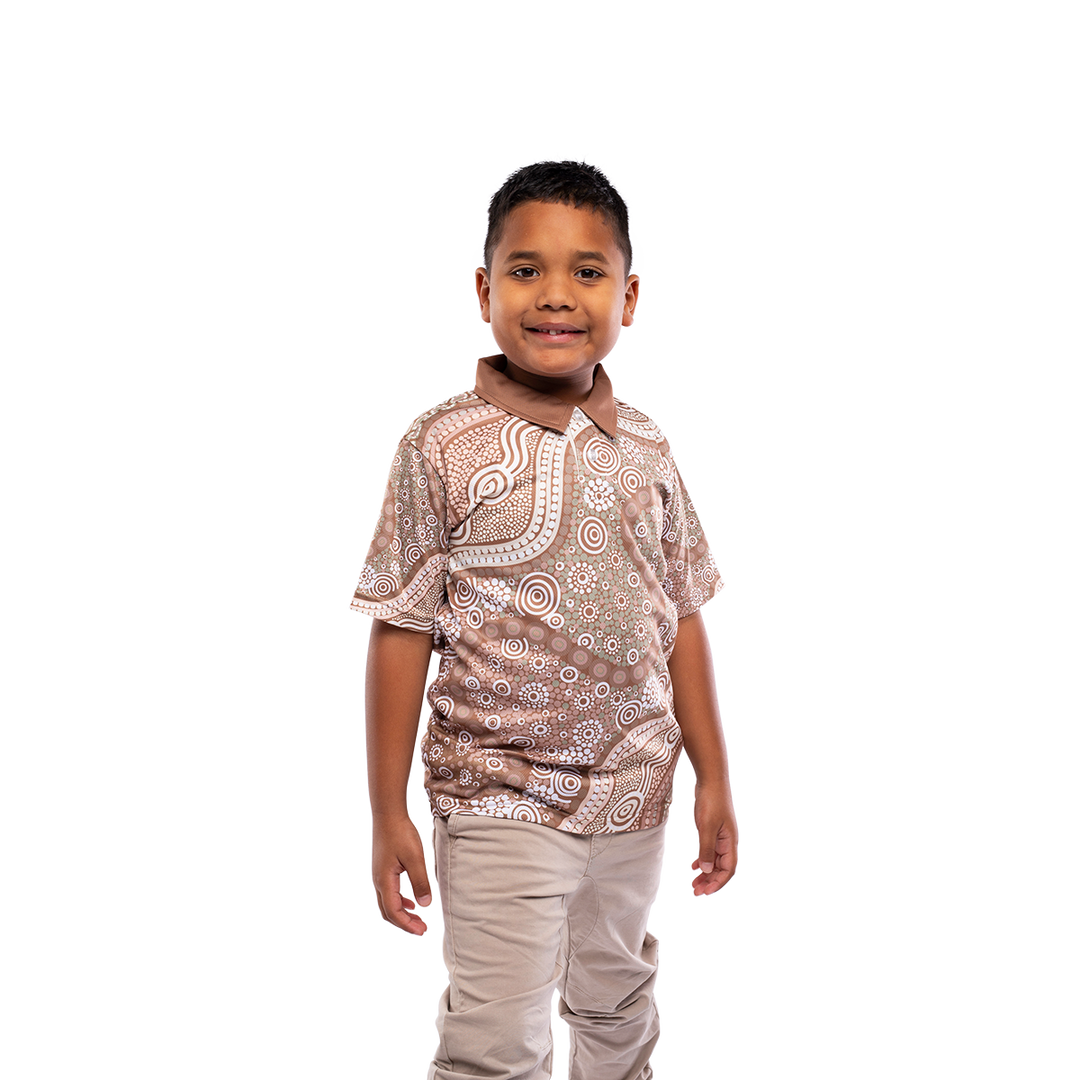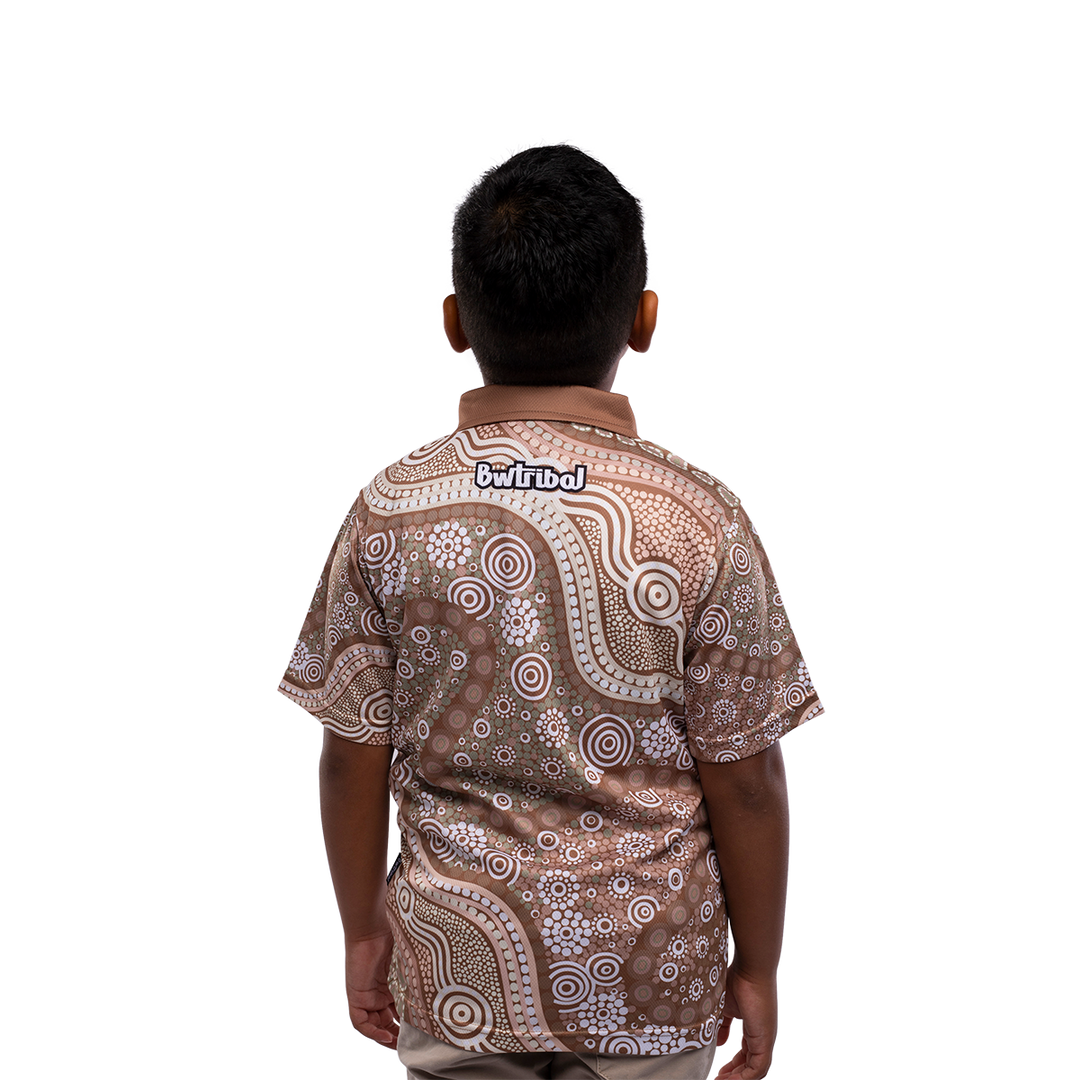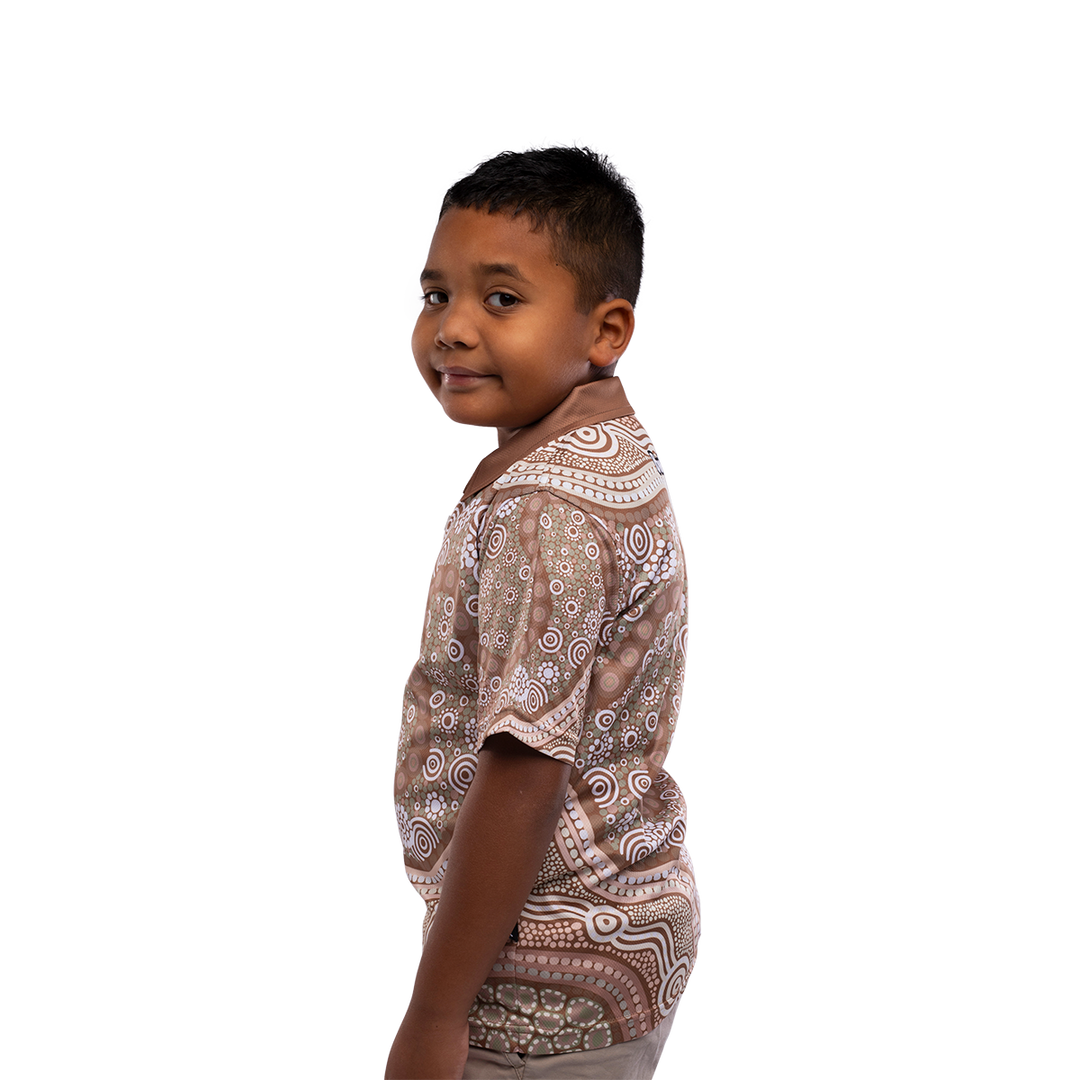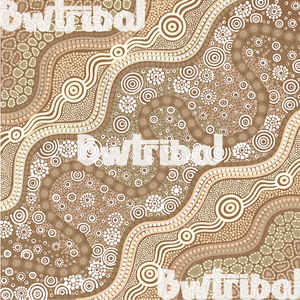 Yuuruu Yulunga
Designed by Leah Brideson, Yuuruu Yulunga invites you to feel the flow of weather and water. Leah's design glorifies Country at her finest, celebrating the renewing force of a long-awaited rainfall. "I sense a huge build-up of energy before the rain comes, something that I find hard to explain, so I have tried to represent it through movement, painting Yuuruu Yulunga.When it rains, I feel, almost every time, that I need to dance or move my body to shake the feeling, but also to dance with the rain as I hear Country's singing voice, her energy and spirit lifting with each drop.Mimicking the rain drops and the flow of rain on Country through dance is healing, and a beautiful way to acknowledge Country and all its beauty. You should try it!" Leah Brideson
Yuuruu Yulunga - Kids Polo
Regular price
$55.00
Sale price
$38.50
Save $16.50
/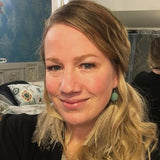 Leah Brideson
A great deal of my artistic vision and inspiration comes from the changing landscapes in my home town, on country and from my journeys to ocean country and beyond.
read more
Free standard shipping on orders over $75
30 days free return - refer to Returns info
Supporting artists & community with every purchase
We are 100% Indigenous owned & operated
Low stock - 4 items left

Inventory on the way
We are excited to present this detailed new design by the talented and inspiring Aboriginal artist Leah Brideson! Feel the flow of weather and water when you wear this exquisite piece of art glorifying Country at her finest, during those times of rain when the land renews itself.

Coolpass 100% Breathable Quick Dry Polyester
Ideal for long-term usage outdoors with an SPF 50+ rating
Colourfast Fabric which resists fading
Biodegradable packaging to protect our land
Moisture-wicking, odor-resistant polyester
Lightweight and durable, resistant to wrinkles and shrinkage
Antibacterial & antimicrobial fabric properties
Super fast drying
No ironing required
It feels good to give back! A percentage of each purchase goes directly towards supporting our collaborating artists and their families, helping to keep indigenous community and tradition alive.
Standard Shipping: $9.95
Metro: Delivery within 3-5 business days
Rural: Delivery within 5-10 business days.
FREE Standard Shipping: Spend over $75
Express Shipping: $14.95
Metro: Delivery within 1-2 business days
Rural: Delivery within 3-5 business days.
FREE Express Shipping: Spend over $250.

You can find more information about shipping here.
*Free Returns within 30 days after delivery.
If you have incorrectly chosen the wrong size or wrong design of garment, we will happily provide an exchange provided the garment is in it's originally packaging and has not been worn.

You can find more information about Returns here.
Showcase your brand's commitment to diversity and cultural heritage by customising and branding products with BW Tribal. When you choose to align your business with our 100% Indigenous-owned brand, you're doing more than just adding a logo to a product. You're championing the stories, traditions, and artistry of the Indigenous community.
Cultural Engagement: Enhance your brand's depth by associating with rich Indigenous traditions and stories.
Ethical Branding: Make a positive social impact, supporting local Indigenous artists and communities with each purchase.
Unique Aesthetic: Differentiate your brand with distinctive designs rooted in ancient artistry, ensuring you stand out in the market.
Every customised product tells a narrative of resilience, pride, and the rich tapestry of Indigenous Australia. Support the Indigenous community, promote cultural awareness, and infuse your brand with purpose. Make a statement that resonates - choose BW Tribal for meaningful branding that makes a difference. Stand with us, support Indigenous heritage, and let your business be a beacon of positive change.

Get in contact with us here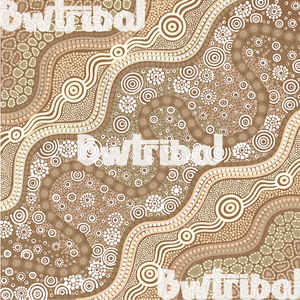 Yuuruu Yulunga
Designed by Leah Brideson, Yuuruu Yulunga invites you to feel the flow of weather and water. Leah's design glorifies Country at her finest, celebrating the renewing force of a long-awaited rainfall. "I sense a huge build-up of energy before the rain comes, something that I find hard to explain, so I have tried to represent it through movement, painting Yuuruu Yulunga.When it rains, I feel, almost every time, that I need to dance or move my body to shake the feeling, but also to dance with the rain as I hear Country's singing voice, her energy and spirit lifting with each drop.Mimicking the rain drops and the flow of rain on Country through dance is healing, and a beautiful way to acknowledge Country and all its beauty. You should try it!" Leah Brideson