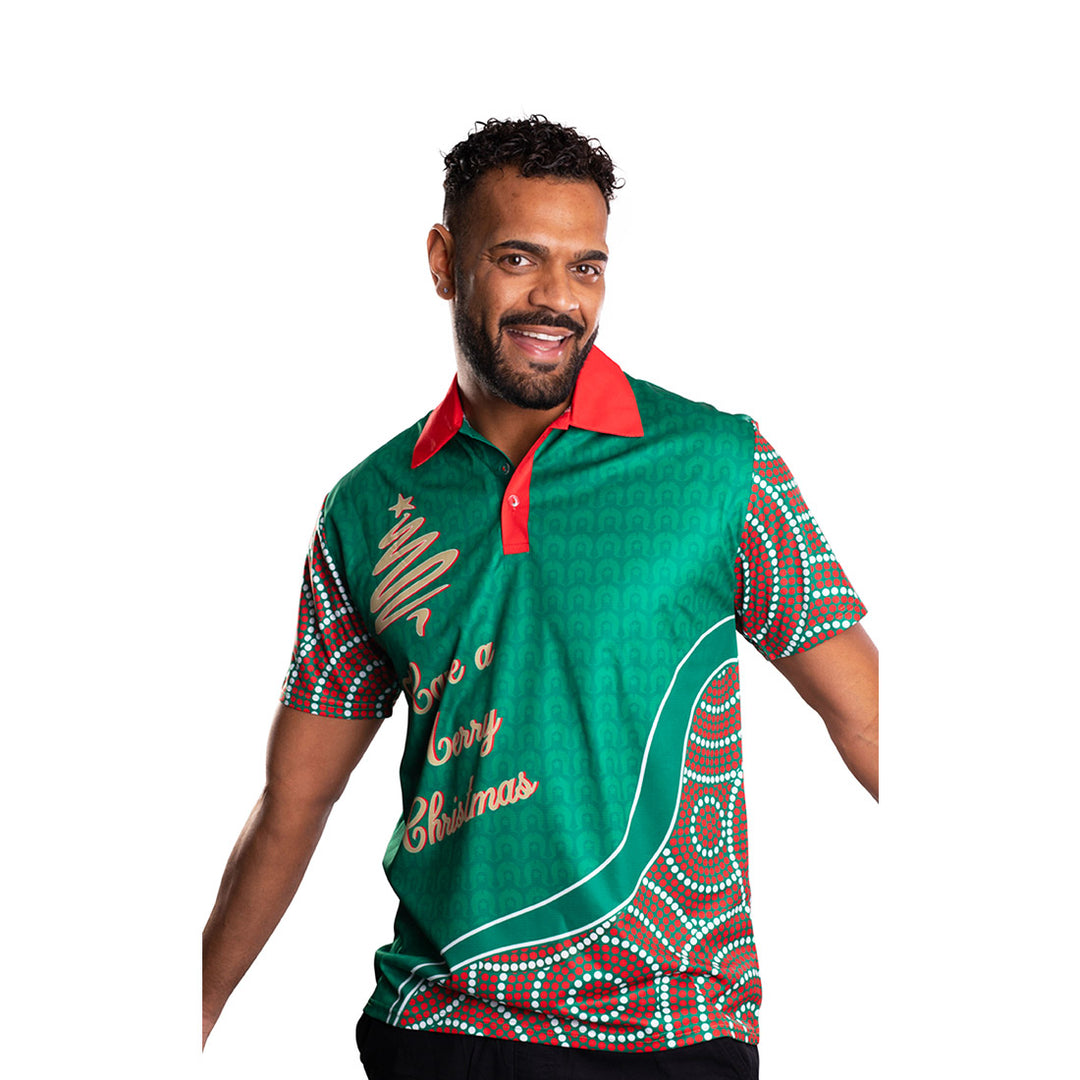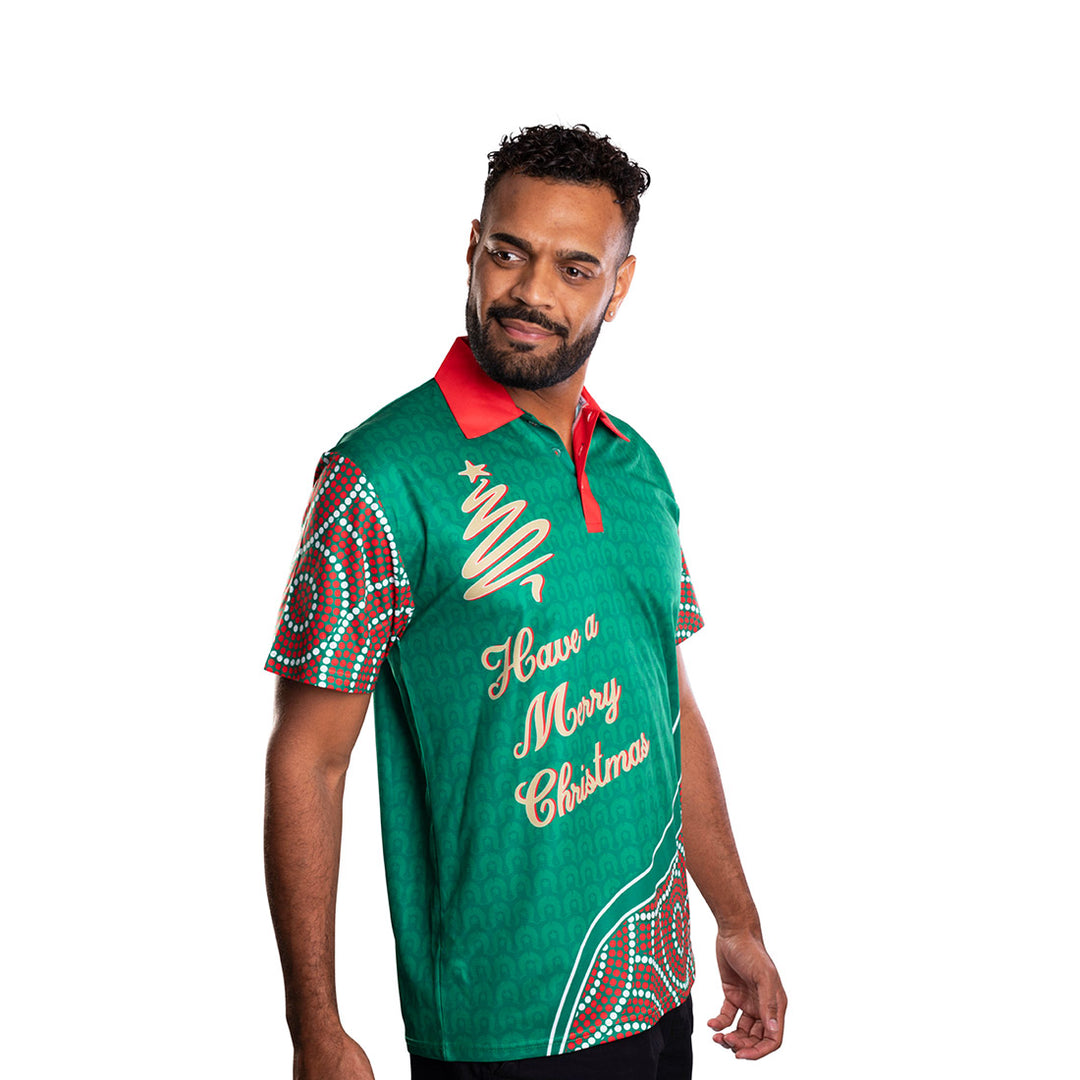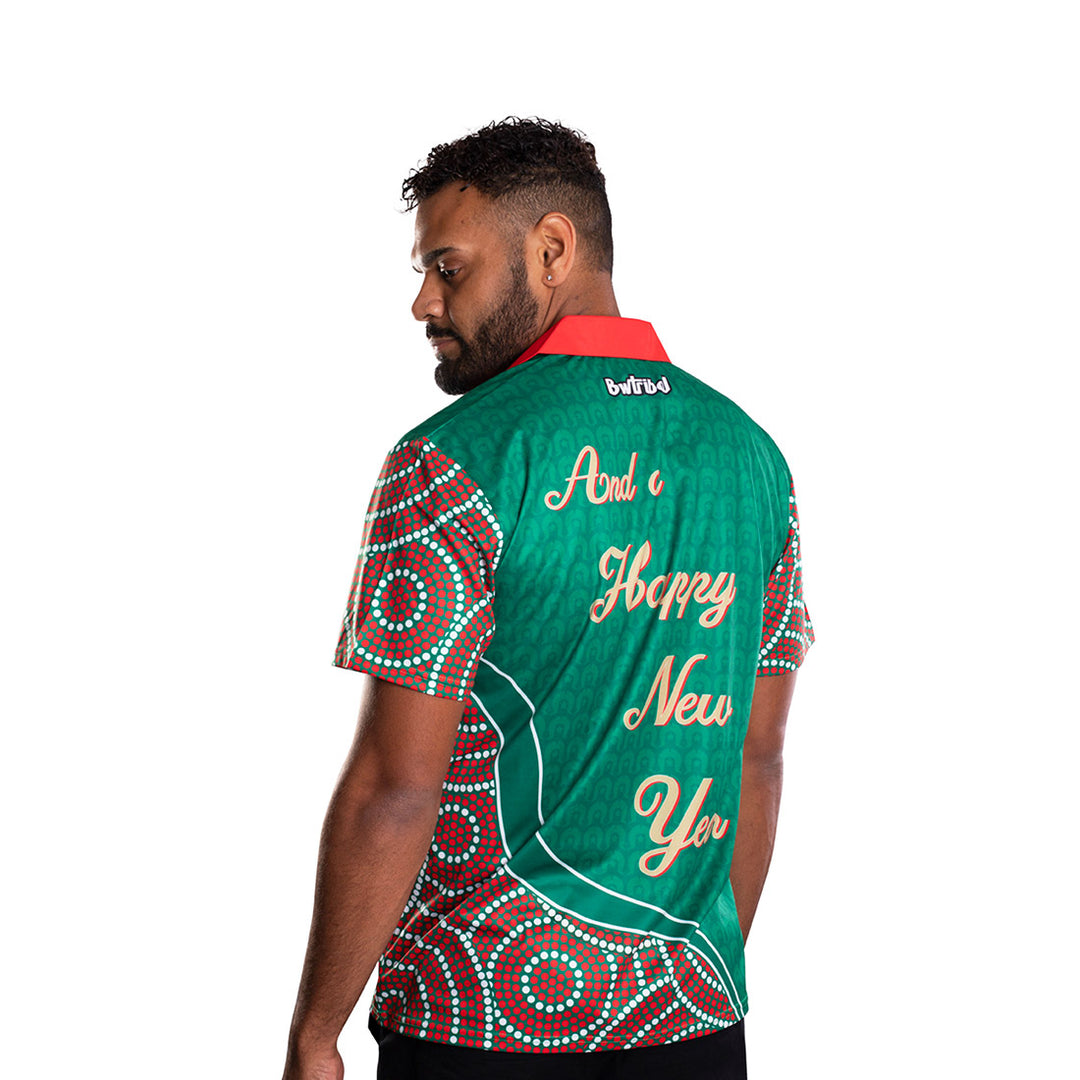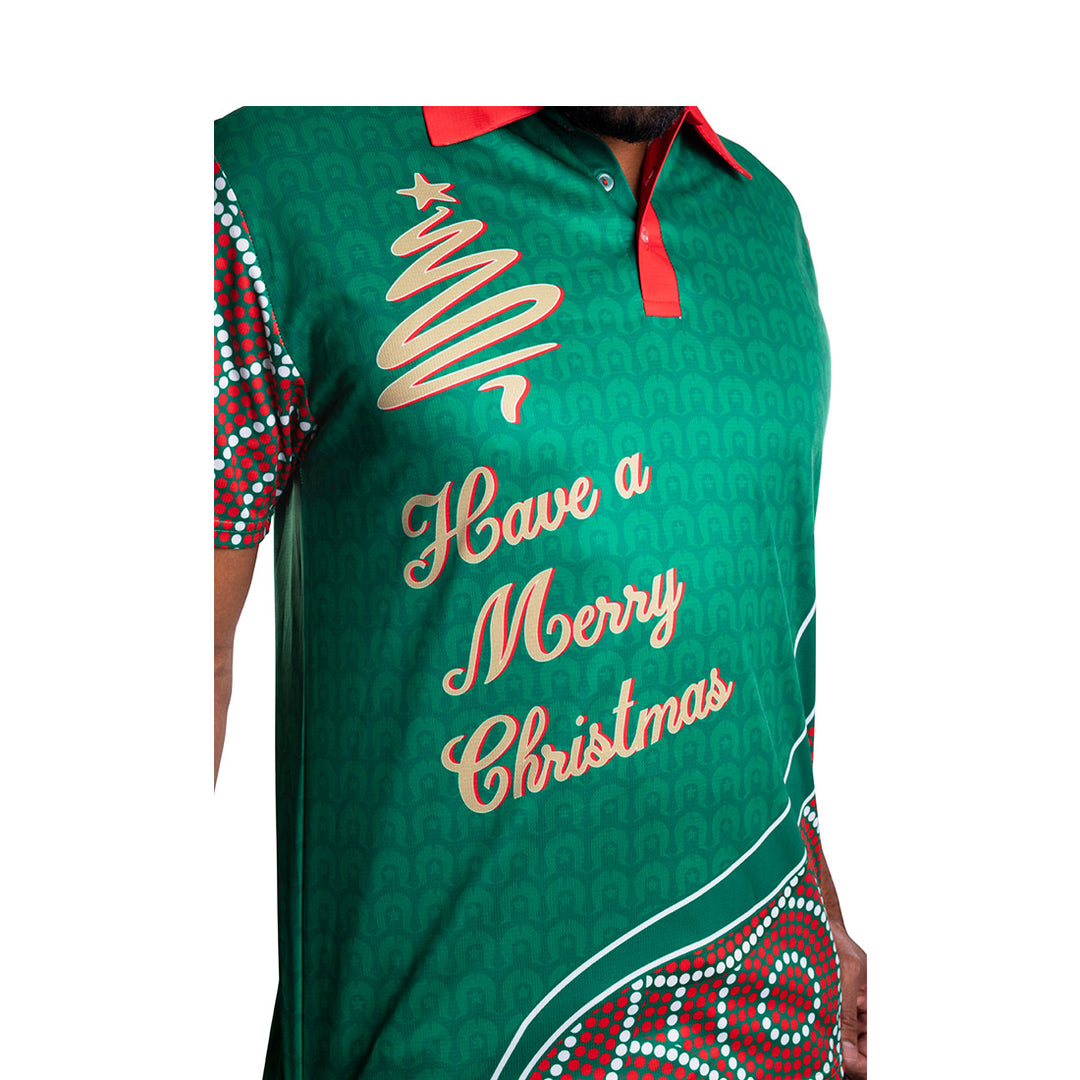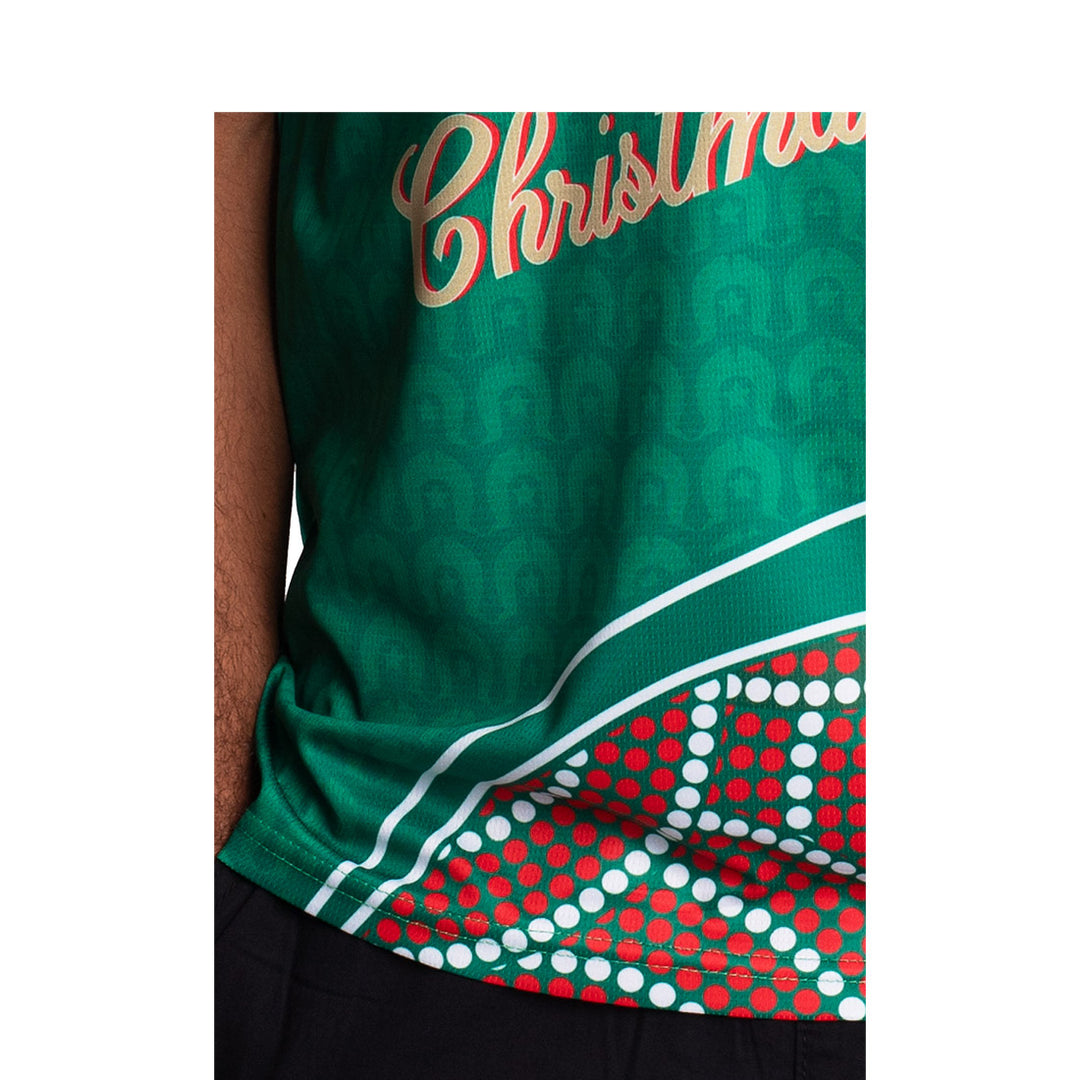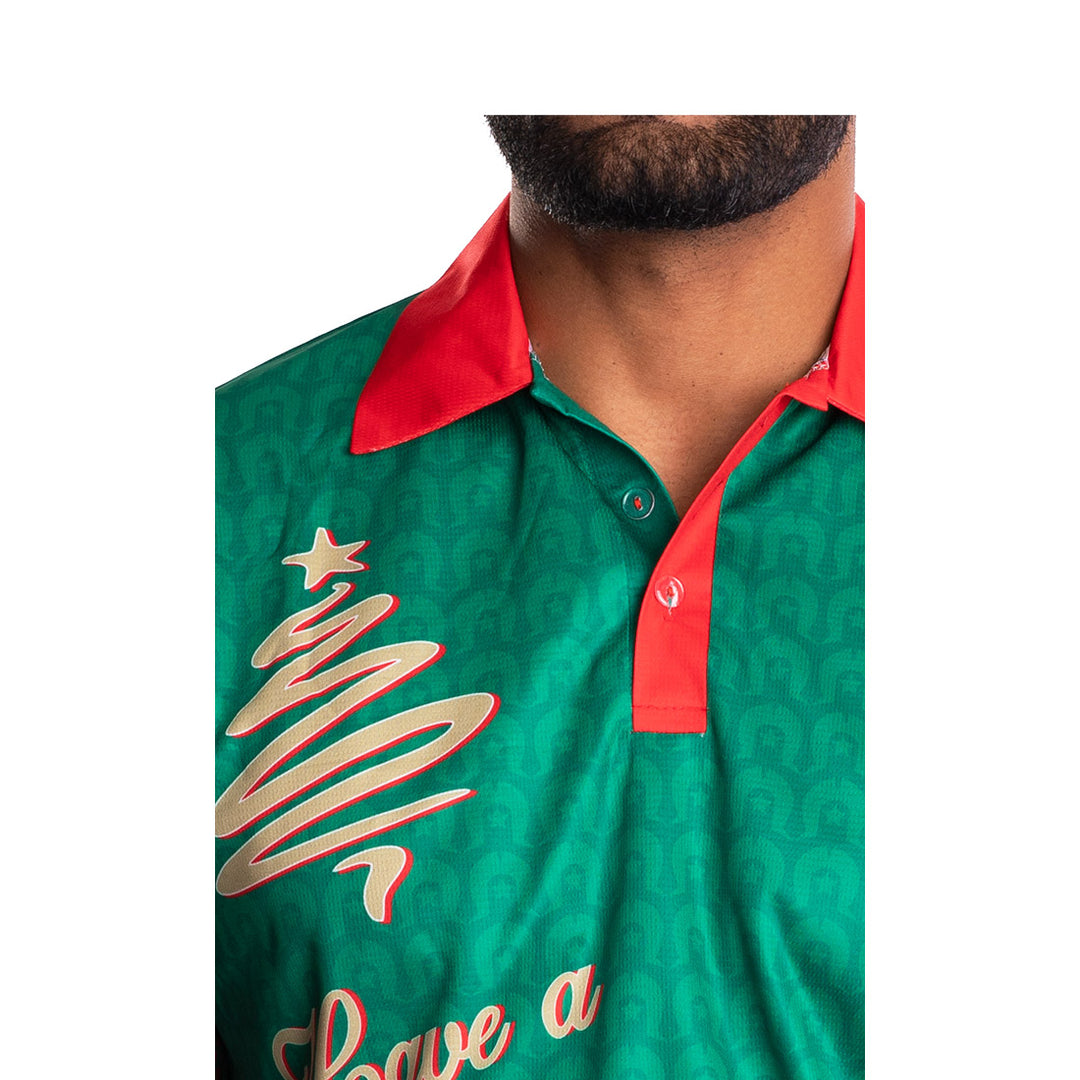 Limited Edition Xmas Men's Polo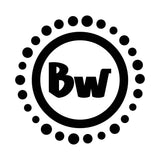 BW Tribal (In-House Artists)
Our in-house artist is an important member of our BW Tribal family and a driving force behind the company's aesthetic.
read more
Free standard shipping on orders over $75
30 days free return - refer to Returns info
Supporting artists & community with every purchase
We are 100% Indigenous owned & operated
In stock, ready to ship

Inventory on the way
Limited Edition 2022 Men's Xmas Polos
Perfect for Christmas Day, Work or Friends Christmas Parties. Buy Now for the Family, Gift a Friend or Treat Yourself Something Special this Year. With a Great Range of Sizes Available in Women's, Men's and Kid's, we have you covered this Year, but not only will you Look the part you'll Feel Comfortable wearing the Sun Safe 50+ Protection Polos for Extended Periods without Discomfort.
This Christmas, temperatures are expected to exceed over 26 Degrees Celsius. Chances of Rain on the Xmas Day is Less than 5%... Our Sublimated Xmas Polo Shirts offer Brilliant Breathability and are Lightweight so you're Comfortable throughout Heated Temperatures and High Humidity. With our Colourfast Protection, you'll be able to Re-Use the Polo Shirts for Many Years to Come with Peace of Mind.
Material & Information
Aboriginal, Torres Strait & South Sea Islander Men's Polos are available in a range of Deadly Designs. Made with COOLPASS Technology, they are sublimated making them extremely lightweight and breathable.
A Sublimated Polo Shirt designed to be Comfortable in the Australian Climate
Ideal for Long-term usage Outdoors with Ultra-Violet UPF 50+ Resistance Capabilities
Coolpass 100% Breathable Quick Dry 160gms Polyester Birdseye
Colourfast Fabric that Highly Reduces Fading Overtime
No Ironing Required
Biodegradable Packaging that Helps Sustain the Environment 
Moisture-wicking Odor Resistant Polyester
Lightweight, Durable, and Resistant to Wrinkles and Shrinking
Antibacterial & Antimicrobial Fabric Properties
Shop Now - Pay Later!
Can't buy it now but would like it? Pay in 4 separate instalments!
Find out more about these payment options.

Standard Shipping: $9.95
Metro: Delivery within 3-5 business days
Rural: Delivery within 5-10 business days.
FREE Standard Shipping: Spend over $75
Express Shipping: $14.95
Metro: Delivery within 1-2 business days
Rural: Delivery within 3-5 business days.
FREE Express Shipping: Spend over $250.

You can find more information about shipping here.
*Free Returns within 30 days after delivery.
If you have incorrectly chosen the wrong size or wrong design of garment, we will happily provide an exchange provided the garment is in it's originally packaging and has not been worn.

You can find more information about Returns here.
Showcase your brand's commitment to diversity and cultural heritage by customising and branding products with BW Tribal. When you choose to align your business with our 100% Indigenous-owned brand, you're doing more than just adding a logo to a product. You're championing the stories, traditions, and artistry of the Indigenous community.
Cultural Engagement: Enhance your brand's depth by associating with rich Indigenous traditions and stories.
Ethical Branding: Make a positive social impact, supporting local Indigenous artists and communities with each purchase.
Unique Aesthetic: Differentiate your brand with distinctive designs rooted in ancient artistry, ensuring you stand out in the market.
Every customised product tells a narrative of resilience, pride, and the rich tapestry of Indigenous Australia. Support the Indigenous community, promote cultural awareness, and infuse your brand with purpose. Make a statement that resonates - choose BW Tribal for meaningful branding that makes a difference. Stand with us, support Indigenous heritage, and let your business be a beacon of positive change.

Get in contact with us here